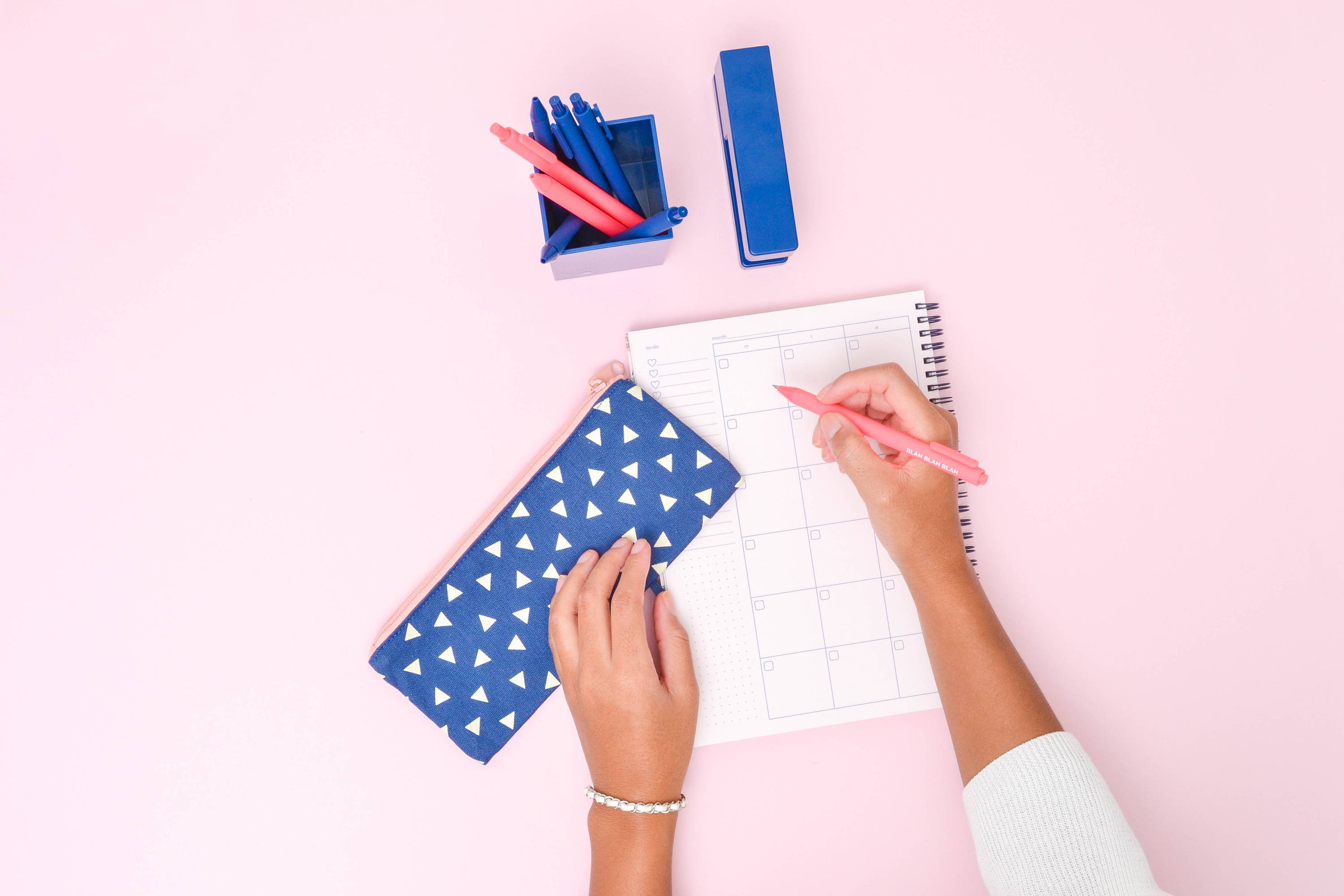 You know that whole mentality of if you have cute workout clothes, you'll be more apt to work out? Well the same goes for productivity! Cute desk accessories = more focus in your workspace = getting stuff done.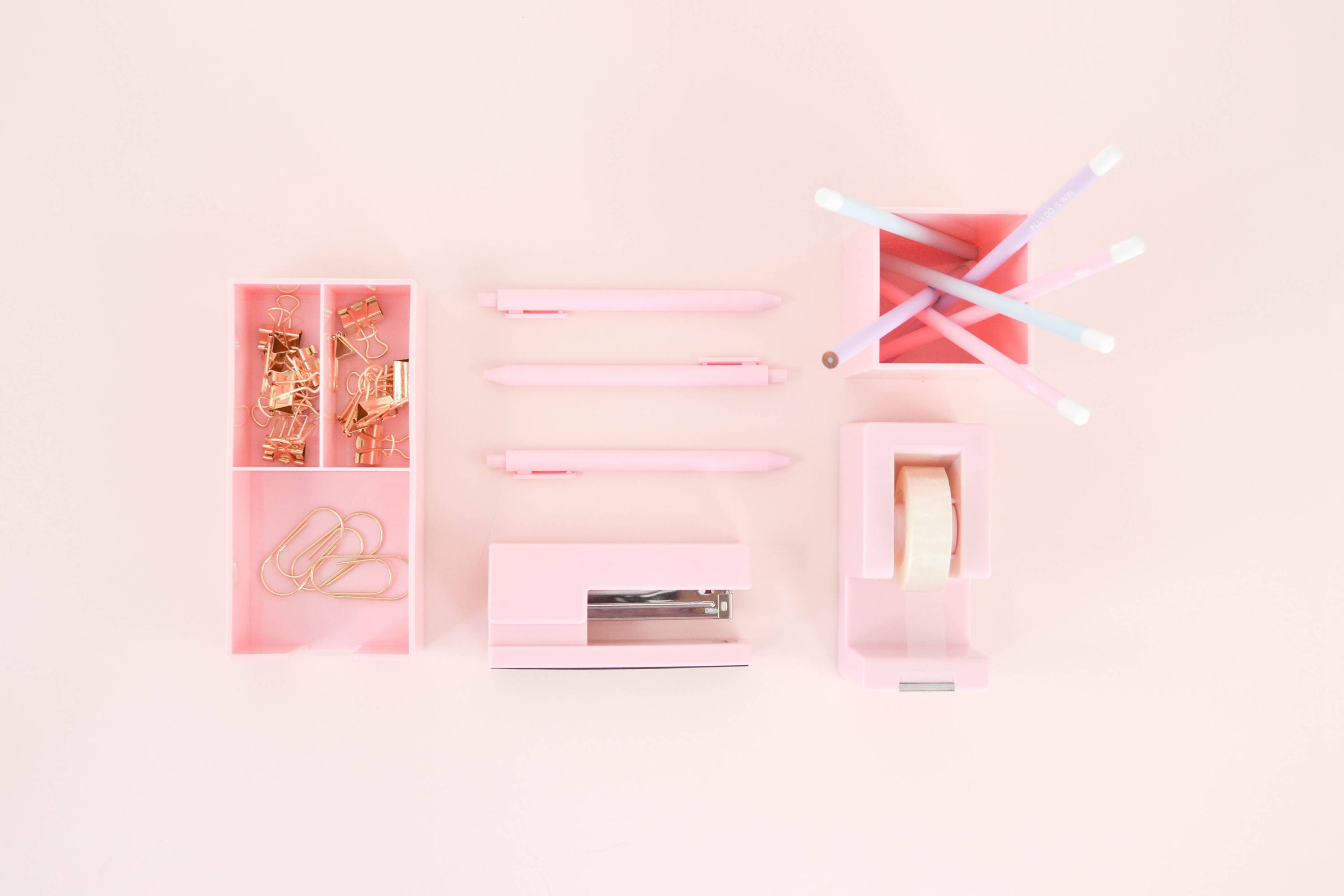 Like parents with their children, we try not to play favorites, but our blush pink desk set is definitely one of the team's most beloved. The happy color makes us smile (even on Mondays!) and the set has everything a desk needs; colorful jotter pens in a cup, handy tape dispenser, fun stapler and a desk tray for storing sticky notes & odds and ends or mess, whichever... Our desk sets also come in citron, gold, lilac, pink, neon coral, powder blue, and navy. We truly have one for everyone!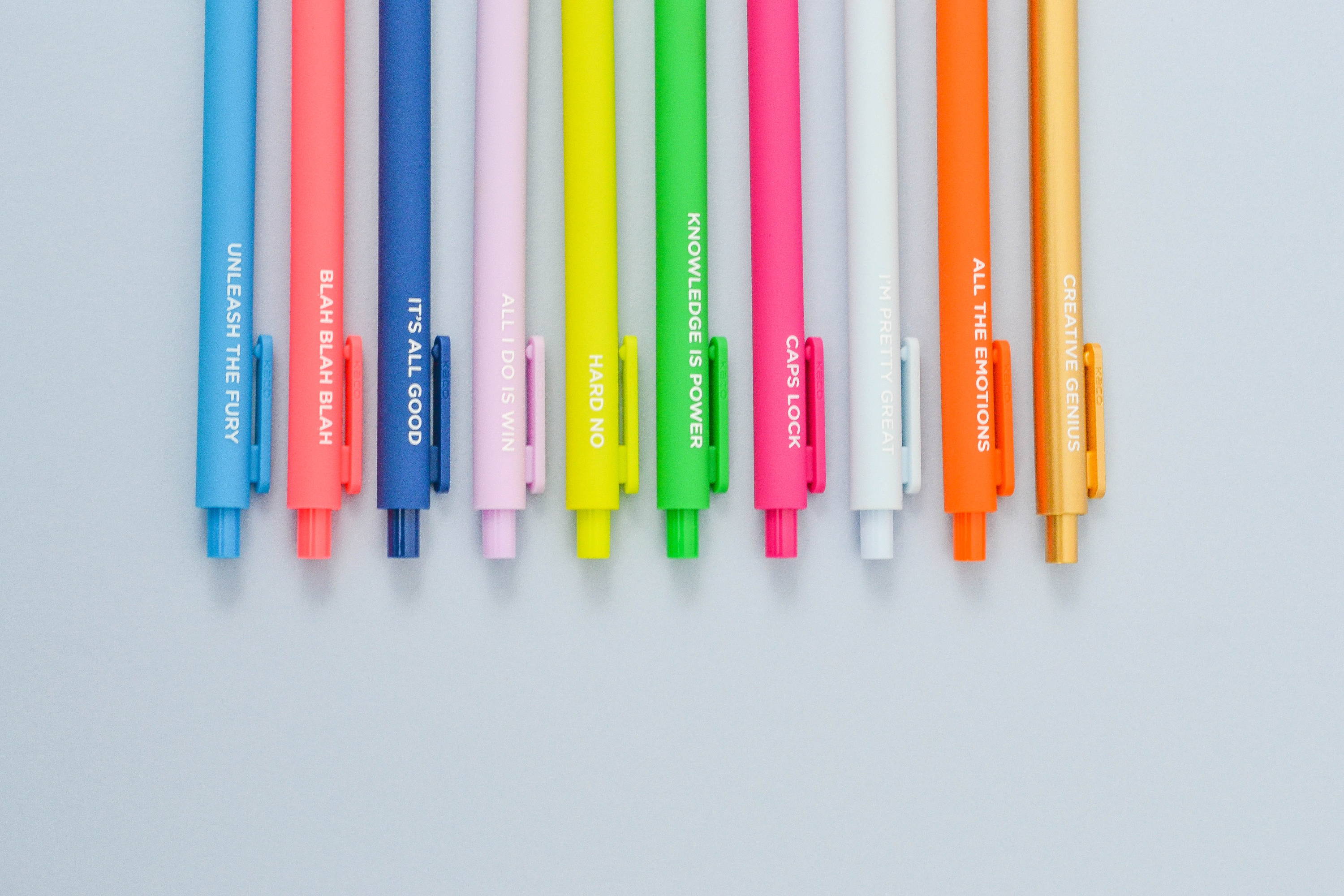 While you're at it, you may as well get some more pens. You know when your friend has a realllllly great pen they let you borrow and you don't want to give it back? No? Well that friend is now you! Our colorful jotter pens rock, so even if your besties don't "borrow" a few, you're going to want one in every color. Choose from 3 or 6 pack sets. Each set has it's own unique color combos and trademark Toot sassy phrases. Good luck choosing a favorite, I still haven't been able to myself!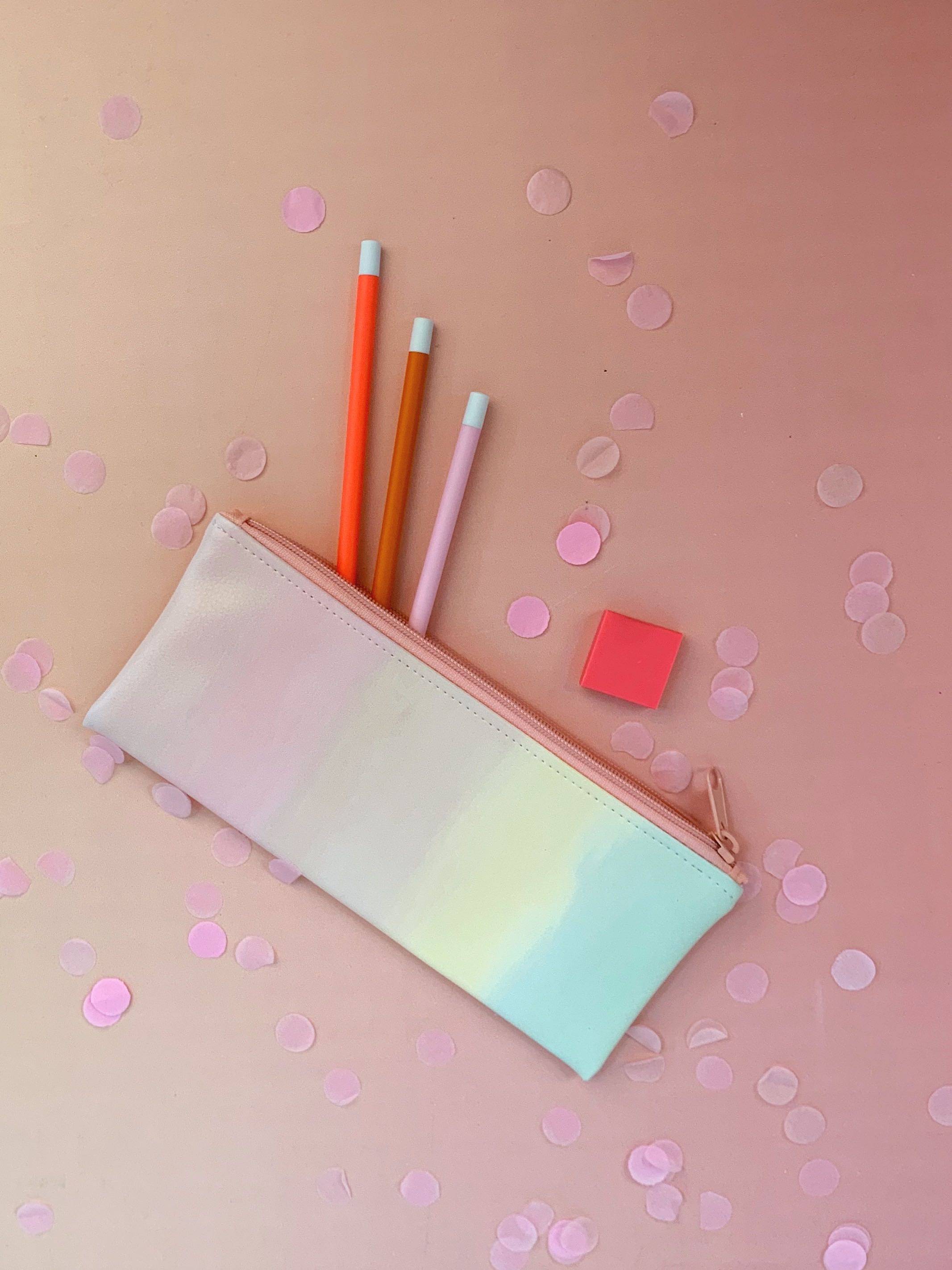 Oh and don't stop there when prettifying your desk. We have other workspace essentials too! Make a mistake you can actually take back by grabbing an eraser from one of our cute pencil kits. I recently picked up the Tropics Pencil Kit. You bet on Monday I'll be tossing those pencils into my pen cup, the eraser into my desk tray, and using that cute pencil pouch to keep things organized in my bag!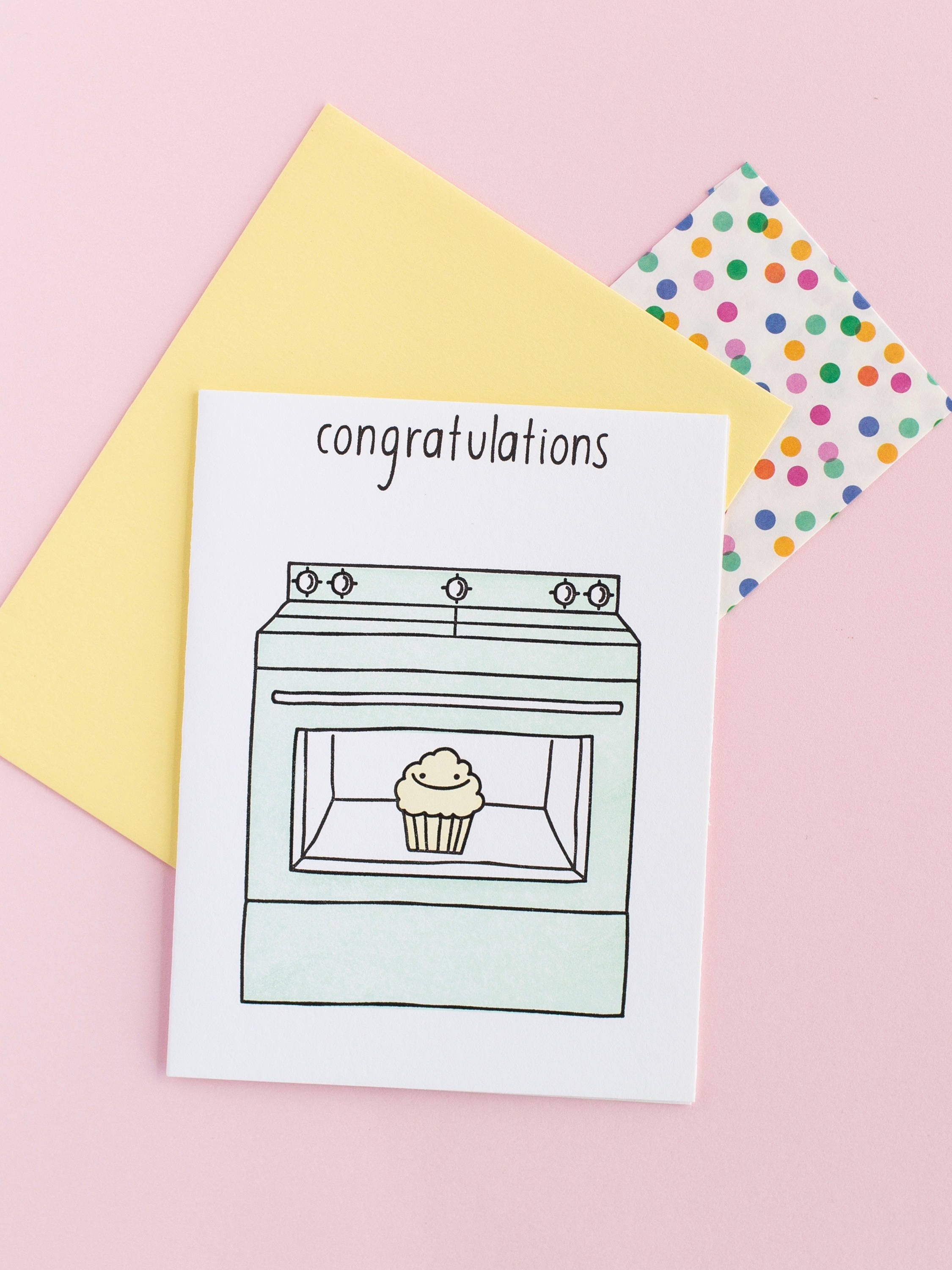 Never show up unprepared! You wouldn't go to a baby shower with a gift and cute baby card would you? I've recently started keeping a stack of cards on hand for any occasion that might pop up! Whether it's a last minute birthday or a coworker deserves a special "thank you", I like to be prepared. Stock up on some of our favorite letter pressed greeting cards and your coworkers might just start calling you a Girl Scout, because girl you're always prepared!
We can't wait for you to try all the things! Now the only question is, which item will you get first...and what color! Let us know in the comments!