If you're anything like the Toot team, you love playing off different people's strengths. And we find that The Enneagram is a great tool to learn more about what those strengths can be based on personality type. On more than one coffee (and matcha) break, we've found ourselves chatting about our Enneagram types. If that's not team bonding, I don't know what is! It was during one of those conversations that we started making some connections. Read on to find out how you can stay organized with the perfect cute notebook for you based on your Enneagram type. Not sure what number you are? Check out this quiz to learn more, then come back!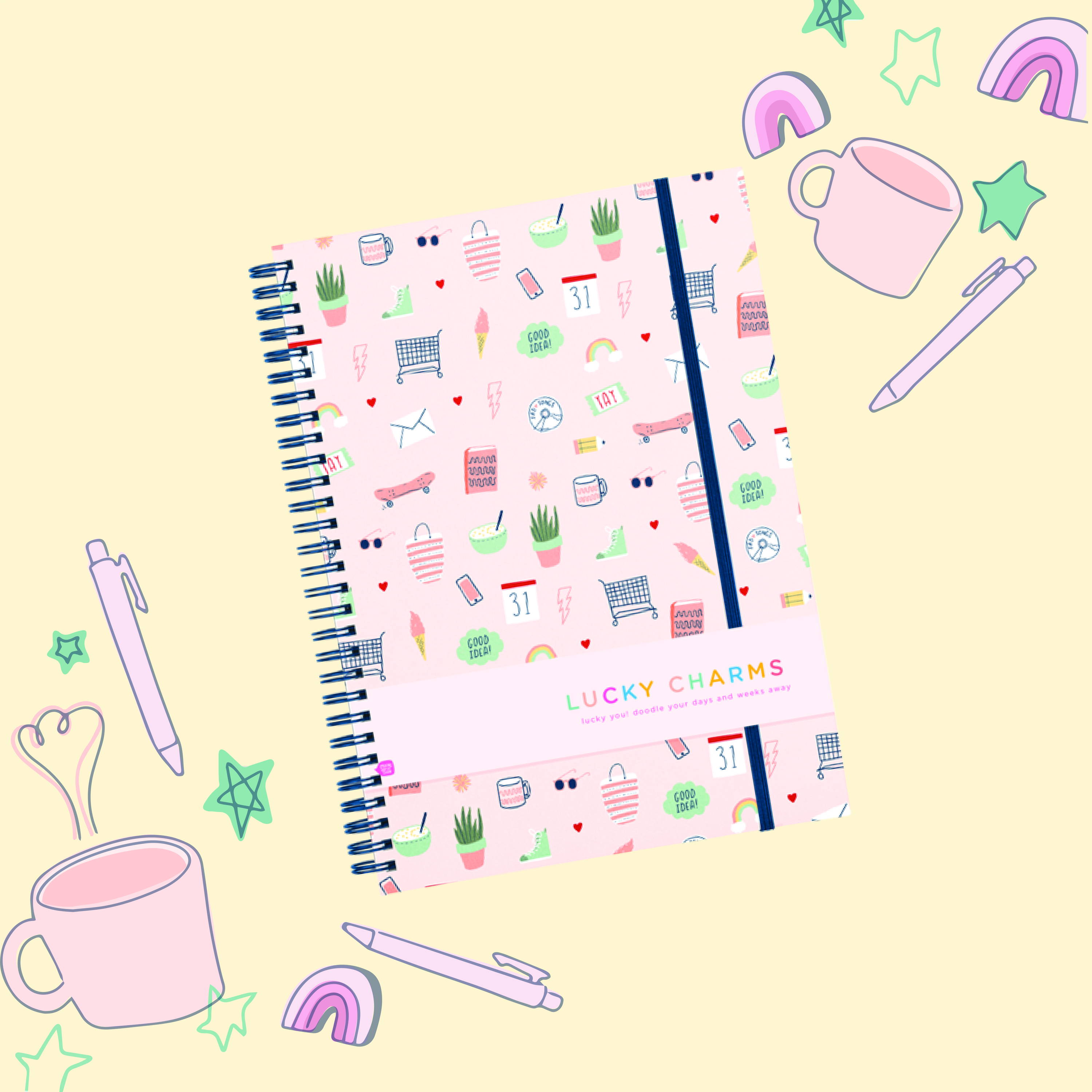 Known as The Reformer, you type ones are dedicated, reliable, and out here making the world a better place. For all you lucky type 1's out there, the Lucky Charms Planner might just be your (paper) soulmate. Keep your reliable reputation on track with organized planning pages combined with a splash of colorful fun!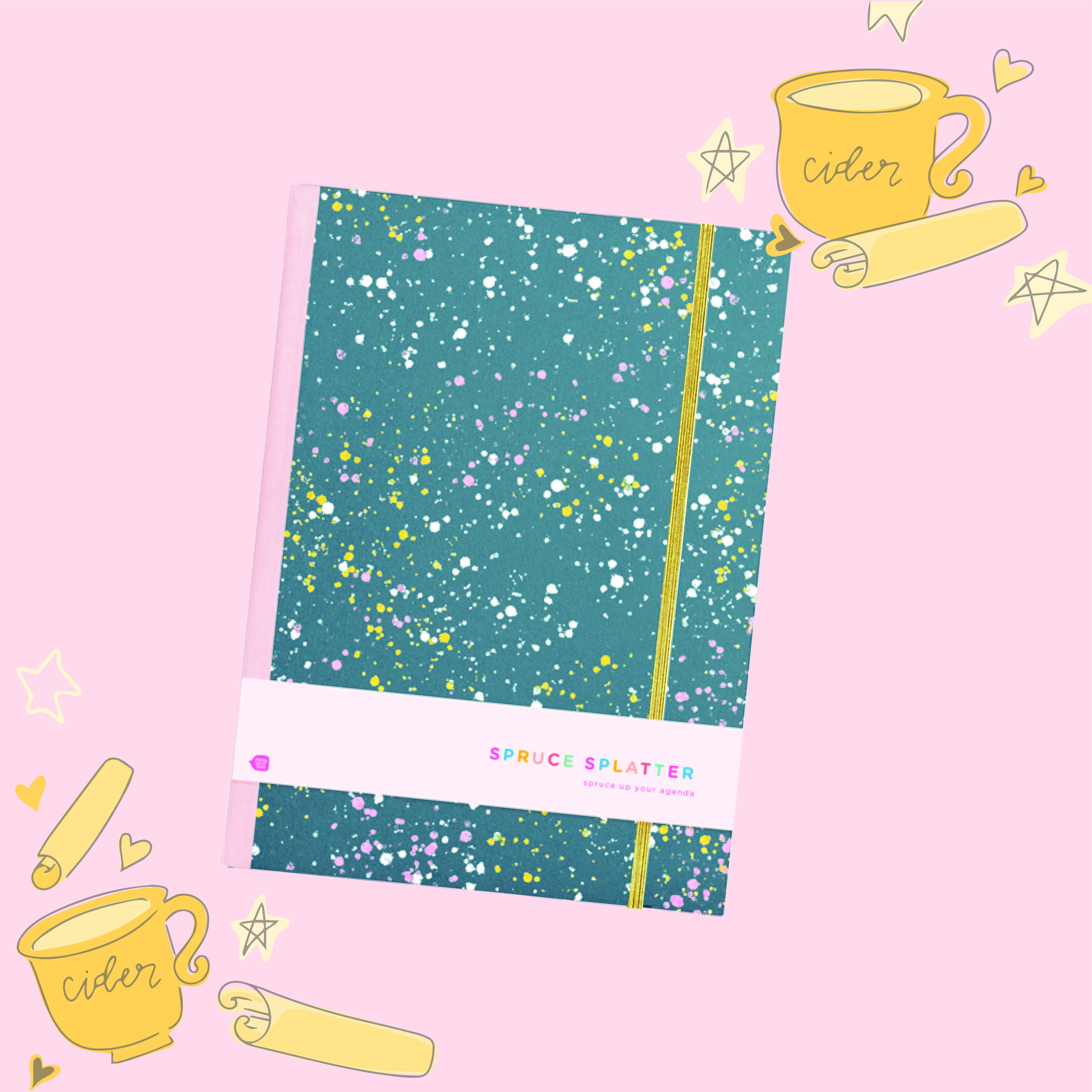 You Helper's of the enneagram are warm, caring and giving. What's more perfect than the peaceful nature of the Spruce Splatter Notebook? This notebook is perfect for jotting type 2 dreams, thoughtful notes and ideas on how to give back to others. Plus the elastic closure means pages will never go flying. How helpful.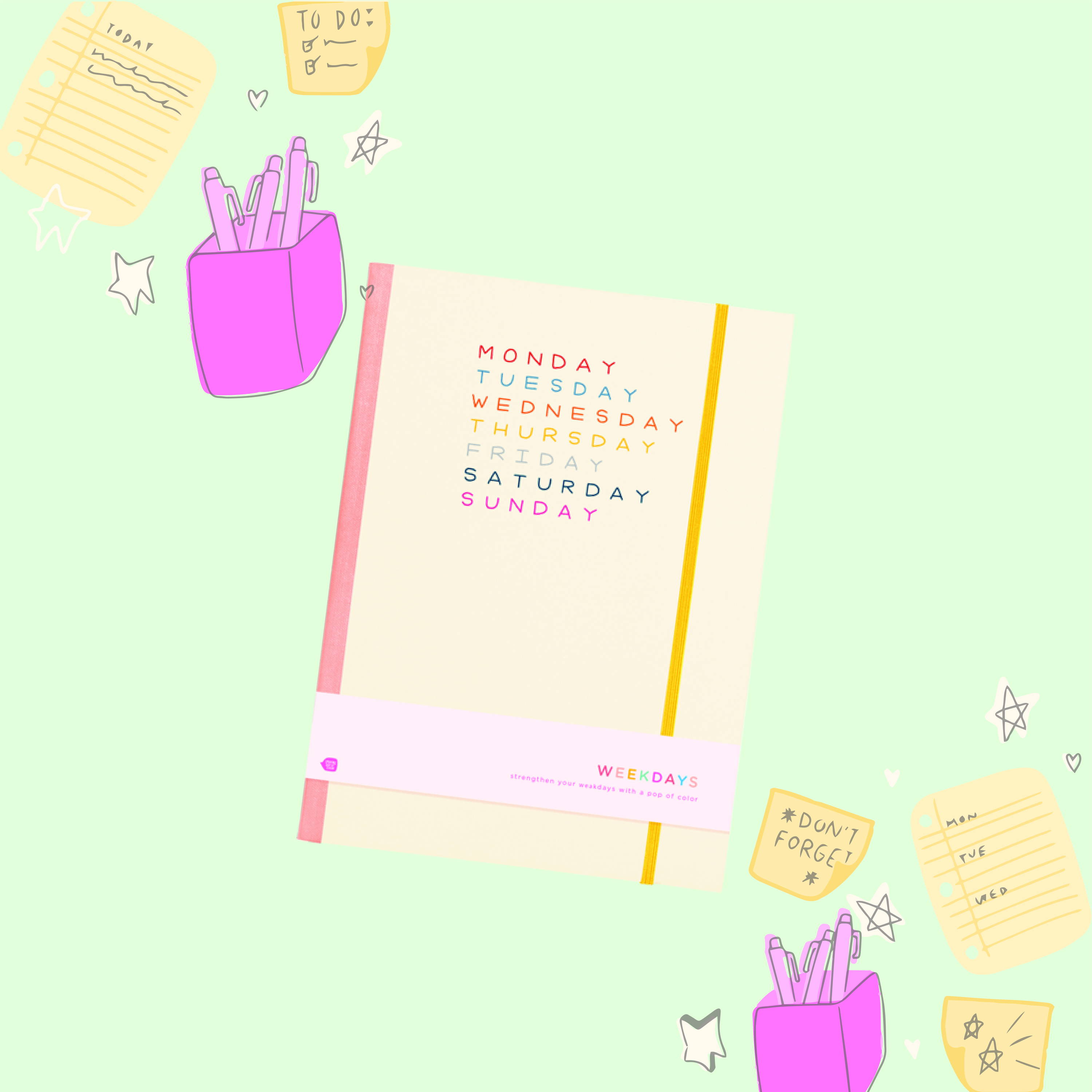 Type three's are known as The Achiever. You success oriented performers are all about #goals & super organized. That's why the Weekdays Planner is a match made in notebook heaven. The cover is simple with a colorful pop, while the inside pages keep your to-do lists tidy without unnecessary clutter. You mean business!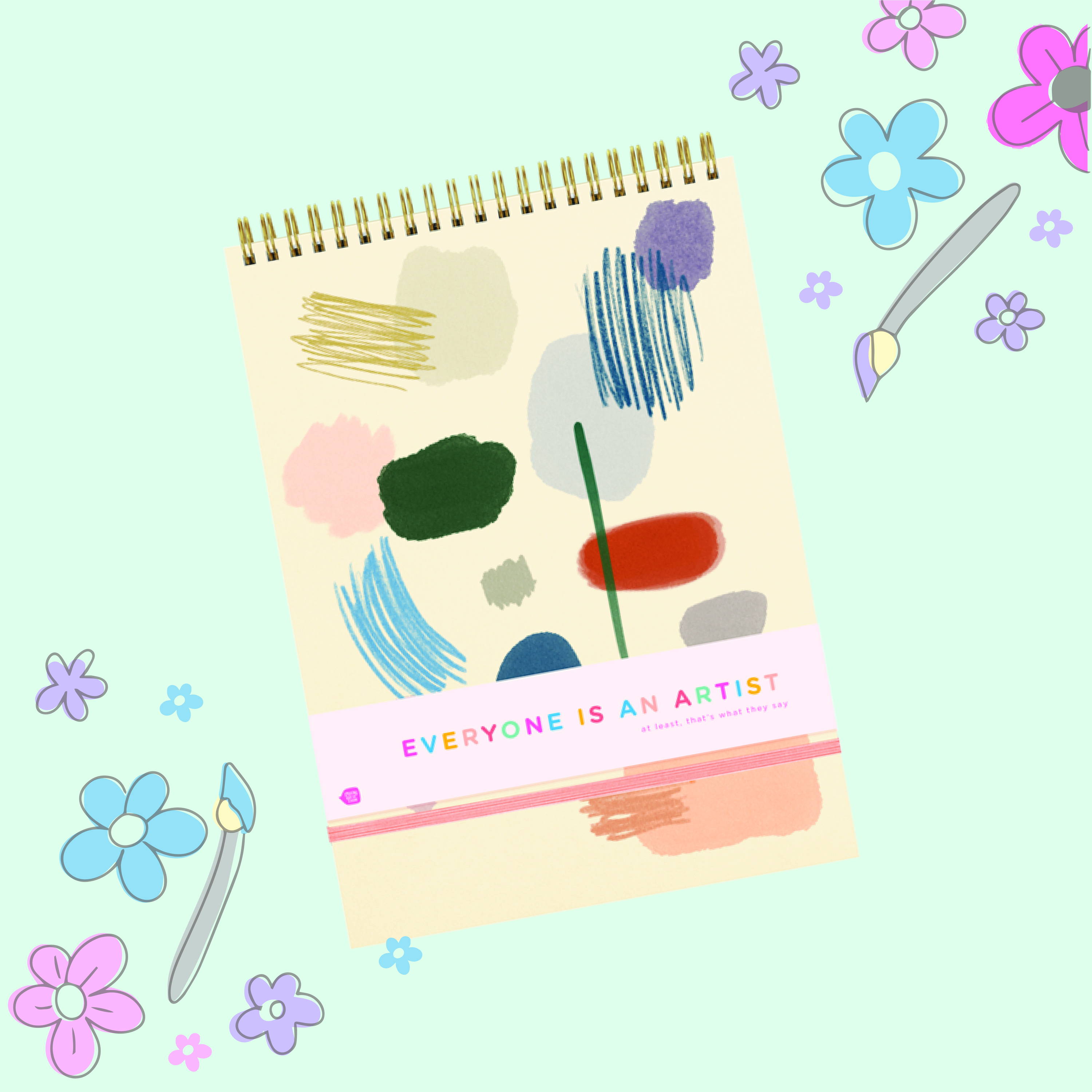 Oh la la! You Type 4s, The Romantics, are creative, emotive, and love expressing your individuality. The Everyone's an Artist taskpad's abstract design, bold palette, and superior flippability makes it a perfect pairing. Whether you're expressing your feelings of angst or penning a love letter to your latest crush, you'll be reaching for this notebook time after time.
Ever wanted to be Harriet the Spy? You might be a Type Five aka The Investigators. Analytical and private, reading tends to be a preferred pastime. Enter the Reading is Fundamental notebook. Not only will you make a statement about the importance of a good book, you'll fly under their radar while you put those sleuthing skills to work. Books aren't the only thing you can read!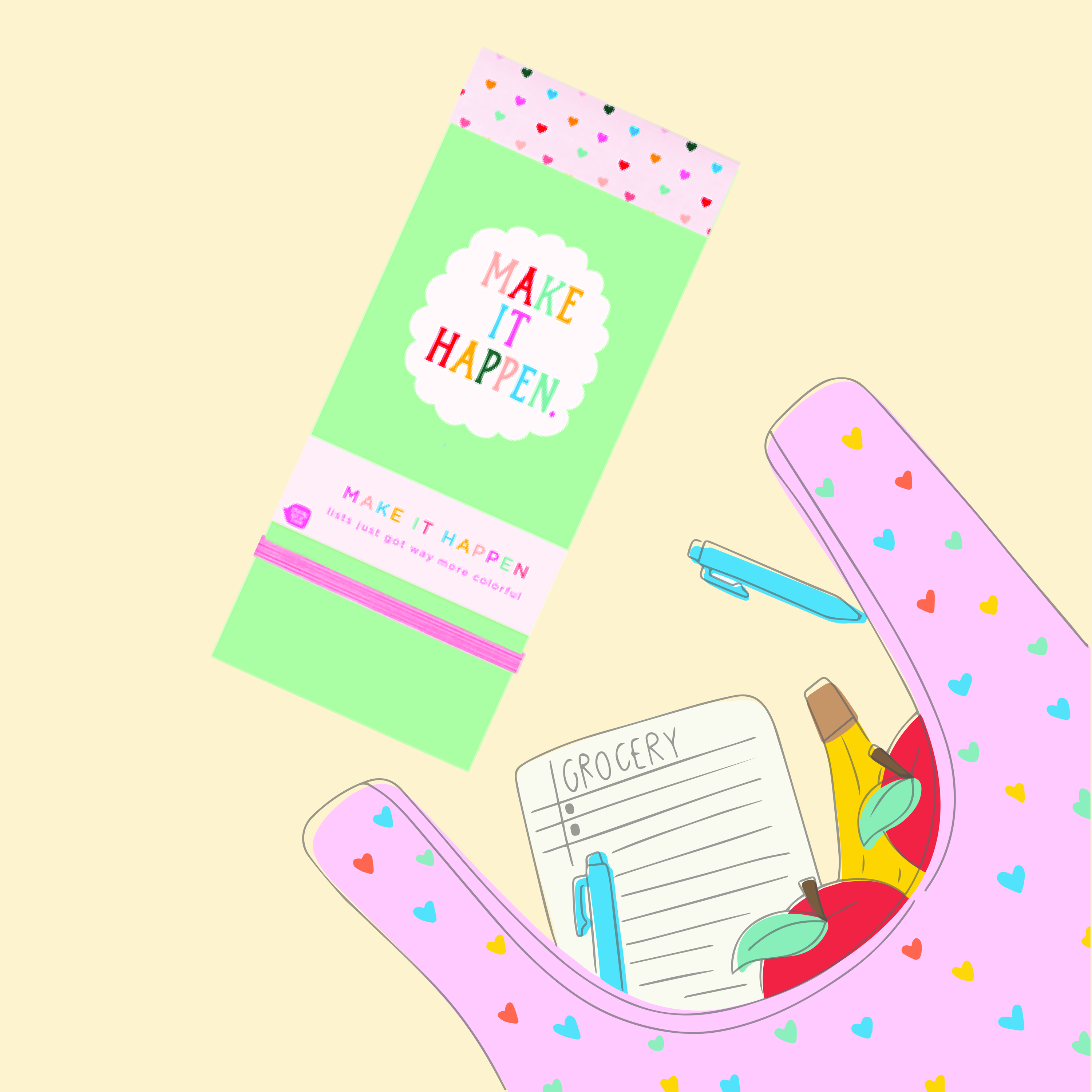 Stable, Committed, Steadfast, Type 6s aren't called The Loyalists without reason. You're practical and know how to make shit happen. But when you're not busy having your bff's backs, you've got some serious stuff to do! That's why our Make It Happen taskpad is there to have your back. Check off those errands with the cute rainbow heart checklist that keeps it organized and cute.
We all know The Enthusiast loves to have fun. So what better notebook to keep all those fun-filled thoughts in one place! Inside you'll find a funky rainbow color spread, lots of different page types made for planning, dreaming, and doodles, plus wavy bursts of bright colors at every turn of the page. Plus this smaller notebook won't weigh you down while you're on-the-go. Jot on you party animal!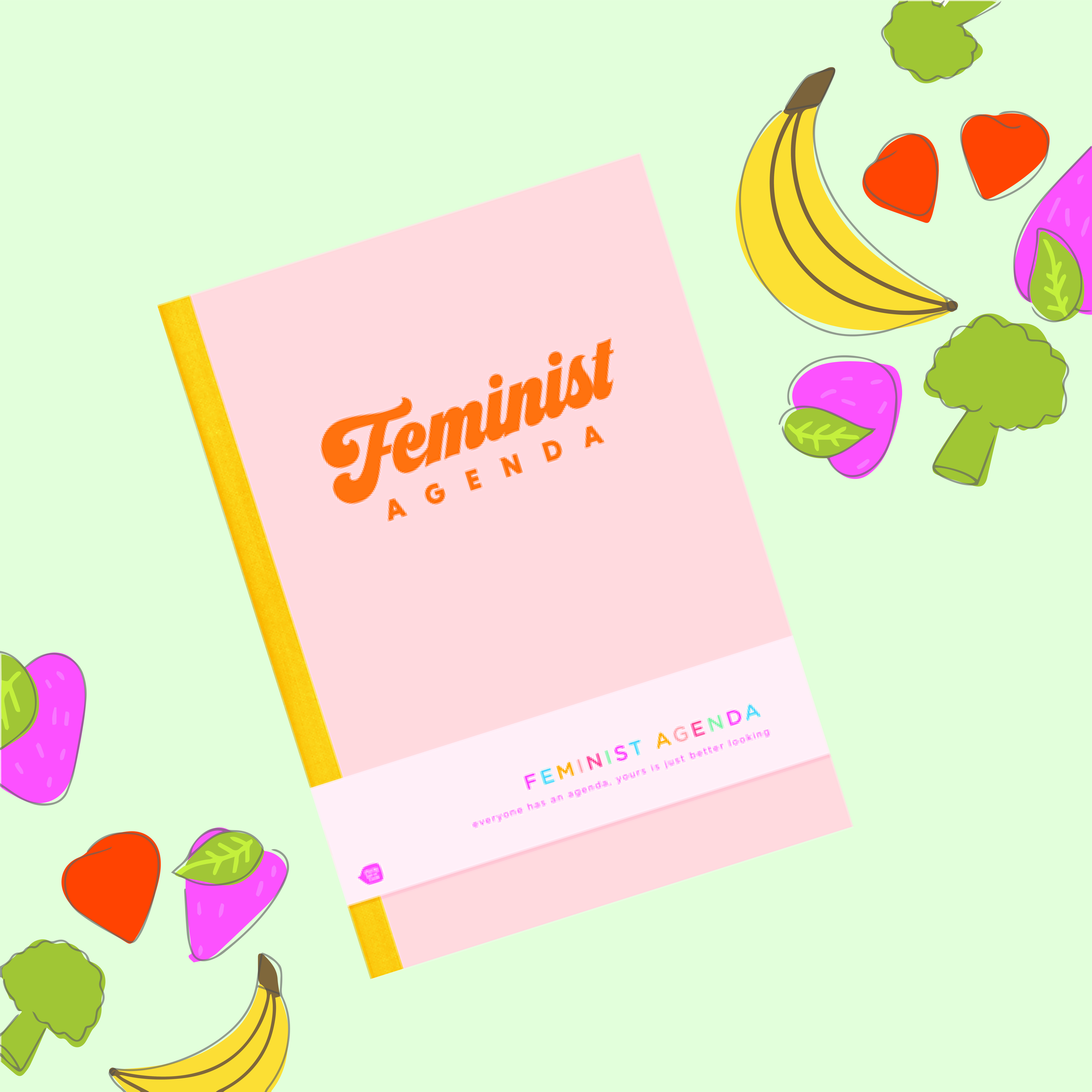 Type Eight's are often called The Challenger. With a strong and commanding presence your passion might come off as intense to some. But under all that fierceness is a bad ass with a serious heart of gold! For you, we have no doubt the Feminist Agenda notebook will keep you in check. Plus with blue or peach color options, you can choose to chill out or go for the gold. No go challenge the world to be a better place. We believe in you!
Just relax! Type 9's are known as The Peacemakers. Accommodating of others and a master of mediation, your calm spirit lends a feeling of peace to every room you enter. But under all that calm, you've still got some serious spunk, which is why you'll love the Ball Pit Notebook. Keeping the peace can be a serious juggling act, keep tabs on those balls with this colorful & tidy little book, sure to make you smile.
All the number types in the Enneagram are super valuable and the world is lucky to have you in it! Make sure to pick up your new favorite notebook, and give us a tag on insta when you do, we have to know, did we nail it?