---
Seriously, there is nothing more refreshing on a hot summer day than ice cold popsicles and ice cream! We're taking some inspo from this summer classic for our July bullet journal spread!
If you're planning to journal along with us, here is a list of the supplies used for this spread:

---
COVER PAGE
Starting with the cover page, the word "July" is written in large rounded letters, with each letter having a colorful drip design inside. Surrounding the letters, we have smaller ice cream and popsicle doodles, of course featuring the iconic Tweety Bird popsicle with the uneven gumball eyes - I mean seriously, did those ever have the gumballs in the right place? LOL.
***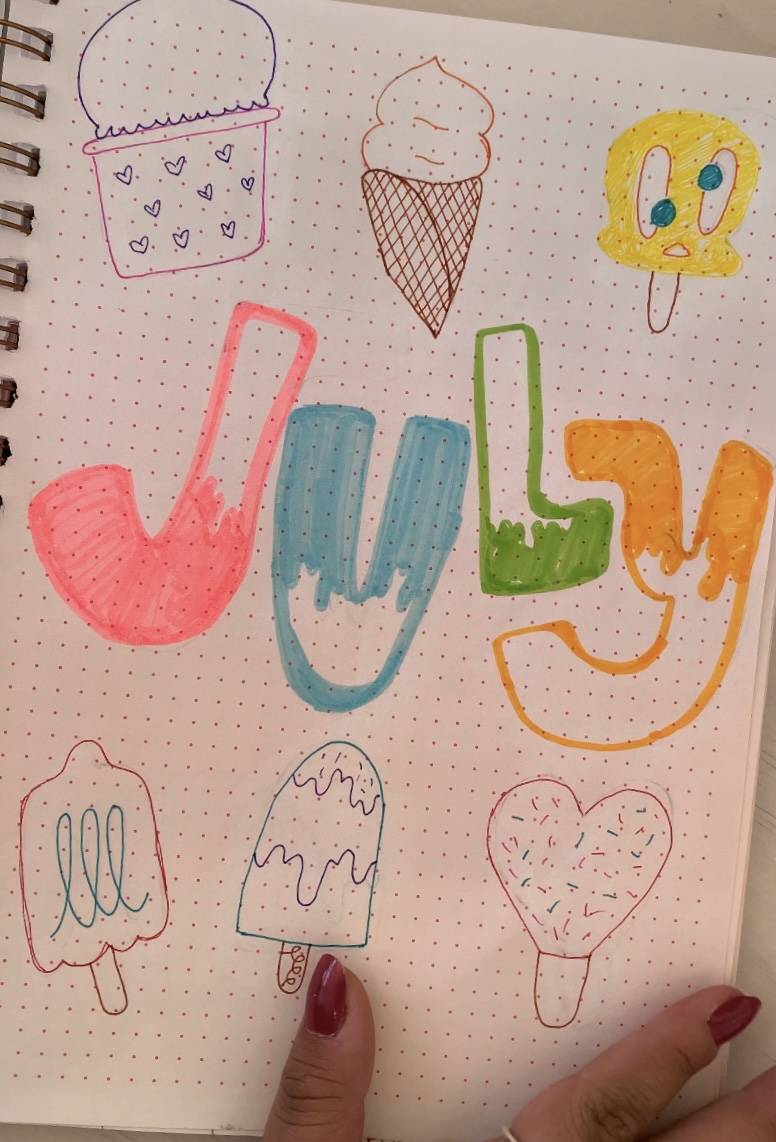 ---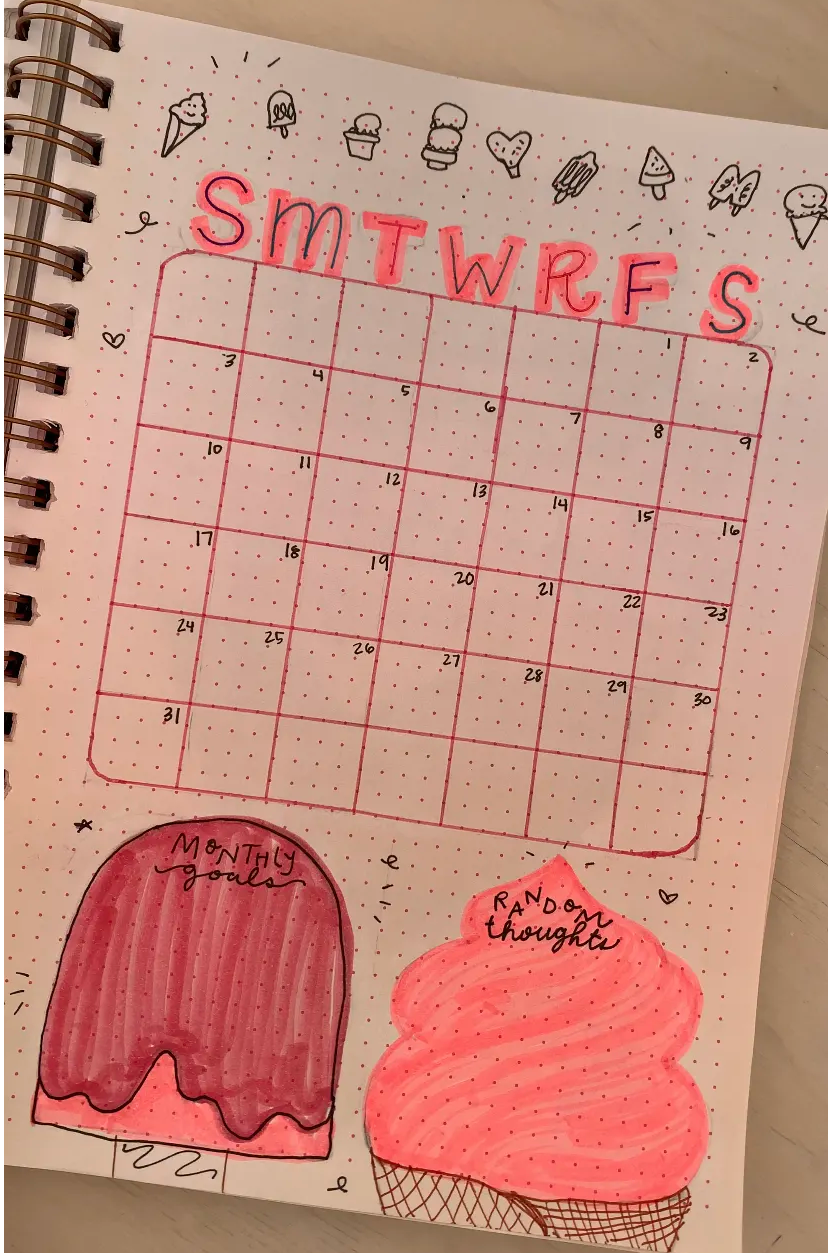 CALENDAR PAGE
For our calendar page, we're going with the usual square calendar, but this month we are rounding the corners for a cute touch. Each day is 4x4 dots, and the calendar is 7 boxes across and 5 boxes down. At the bottom of the page, we're adding a pink popsicle and ice cream to house our monthly goals and random thoughts. 💭
***
---
MOOD TRACKER
We have to admit, it's hard to be in a bad mood when you have the perfect scoop of ice cream on a fresh waffle cone. For this month's mood tracker, we made a bright pink strawberry ice cream with 31 sprinkles. Everyday, we'll color in one of the sprinkles according to the mood color key, and at the end of the month, we'll have a rainbow of cute sprinkles on our ice cream!
***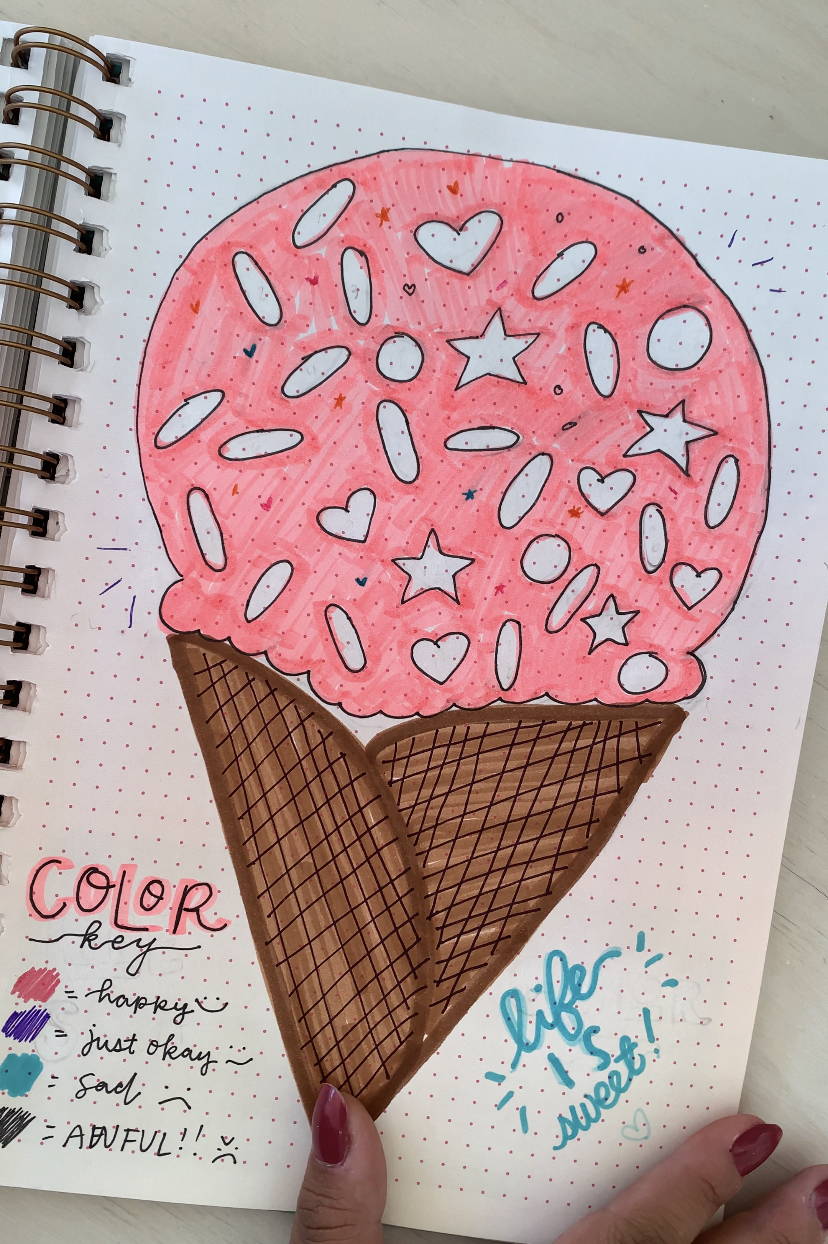 ---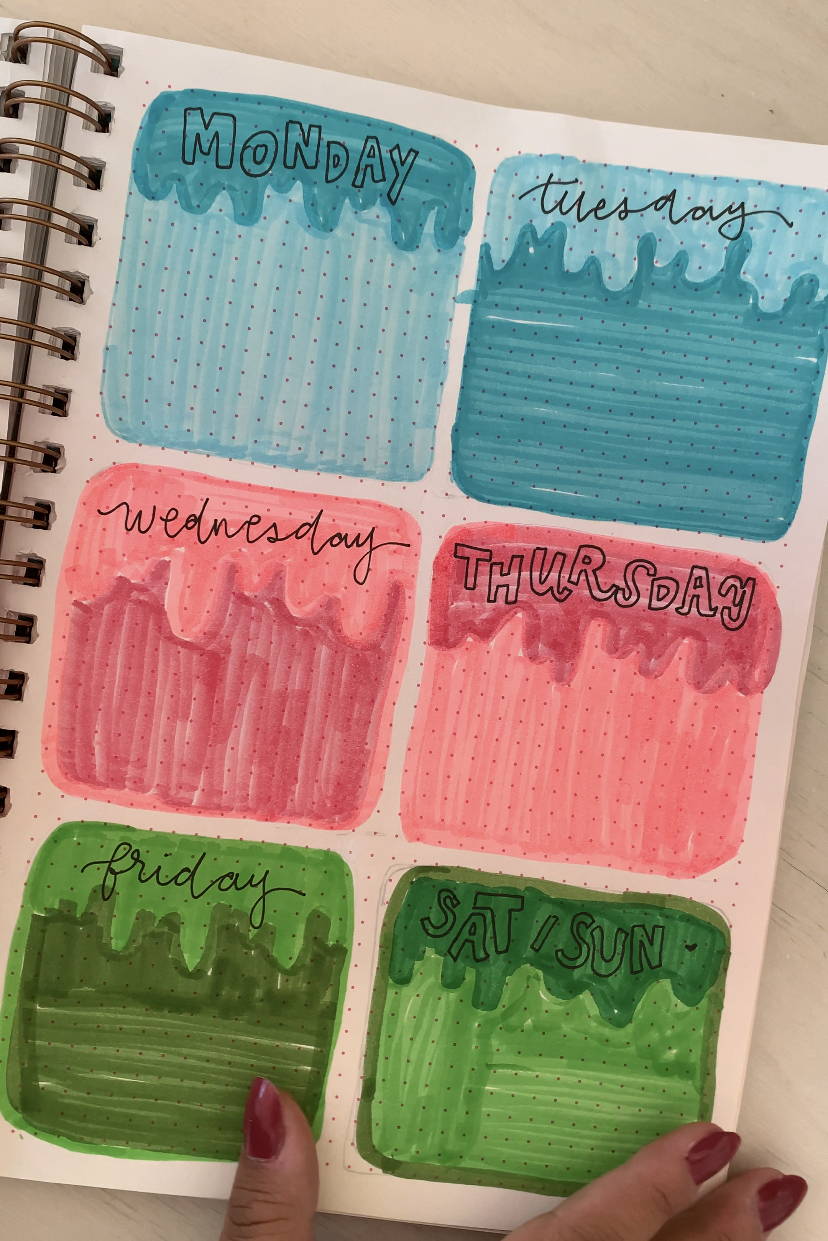 WEEKLY PAGE
Lastly, our weekly page is a 6 box spread. In each box, we drew melting ice cream in 2 different shades. For the weekdays, we alternated fonts between boxy letters and cursive.
***
---
That's it! Your July bujo spread is ready for all your big plans this month. Don't forget to tag us on Instagram and TikTok using the hashtag #PlanWithToot in your spread recreations. More of a visual learner? Check out our video tutorial on this spread!