---
It is officially summer!!! WOOHOO!!! When we think of summer, our minds go to pool parties, sunscreen, and fresh, delicious fruit! Of course, we had to do a spread inspired by our cute fruit pattern, Fresh Start!
If you're planning to journal along with us, here is a list of the supplies used for this spread:

---
---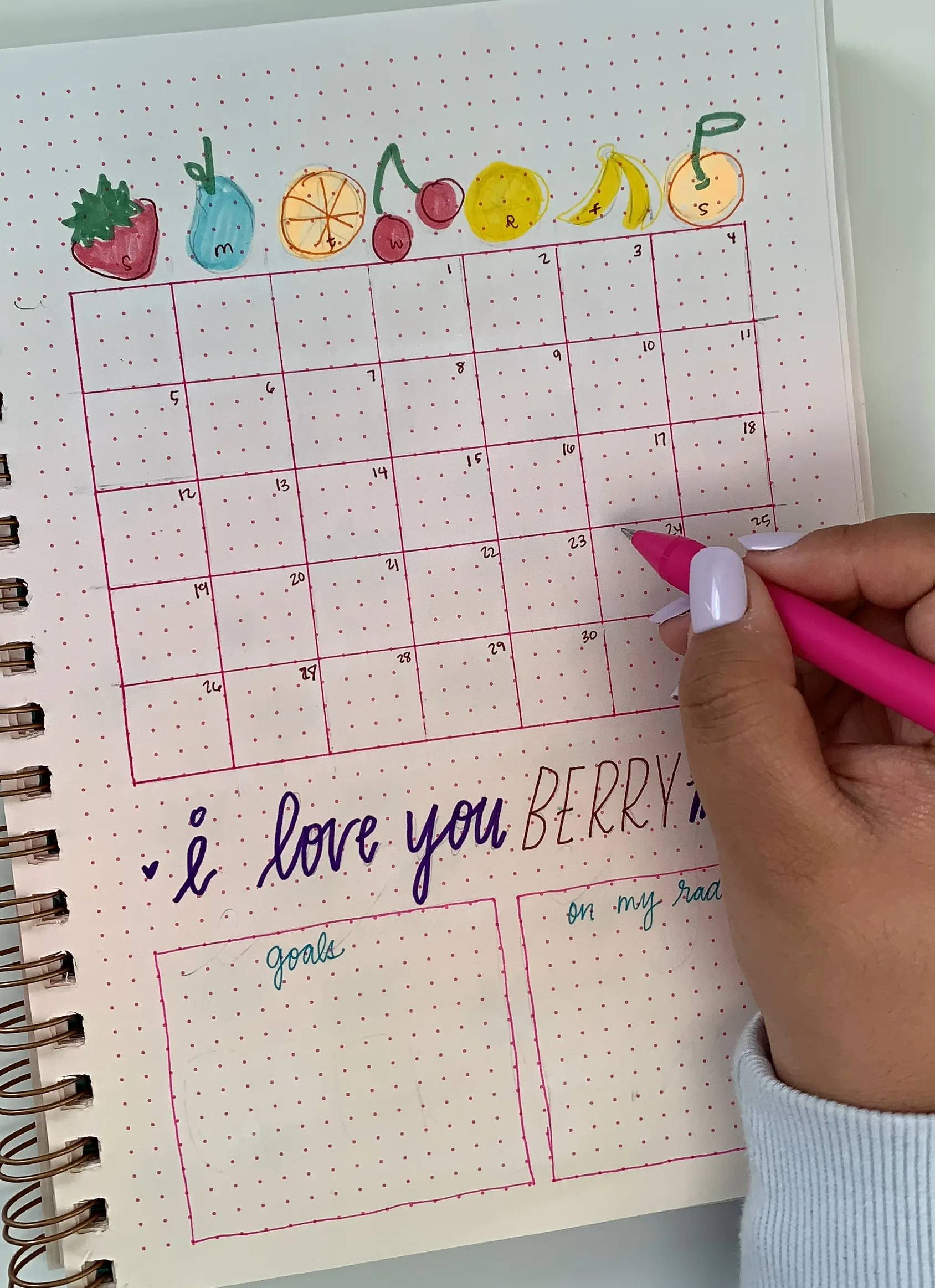 Moving on to the calendar page, we are going with a simple square calendar. Each small square is 4 by 4 dots, with 7 boxes across and 5 boxes down. Instead of labeling the days of the week with initials, we opted for assigning each day a Fresh Start fruit!
                        ***
SUN - strawberry
MON - pear
TUES - orange slice
WED - cherries
THURS - lemon slice
FRI - bananas
SAT - orange

We are using one of the boxes for our monthly goals, and the other as a "brain dump" type space. Before moving on, we added "I love you BERRY much" using the Pentel Fude Sign Pen in Violet and a Luxardo Jotter under the calendar.
---
If you love strawberries, this month's mood tracker is sure to put a smile on your face! All you have to do is draw 30 strawberries, and color the strawberries in different shades of red and pink according to your mood.
You can stick to a simple red and pink theme limited to 2 moods, or you can choose an array of pink and red shades to track more specific moods.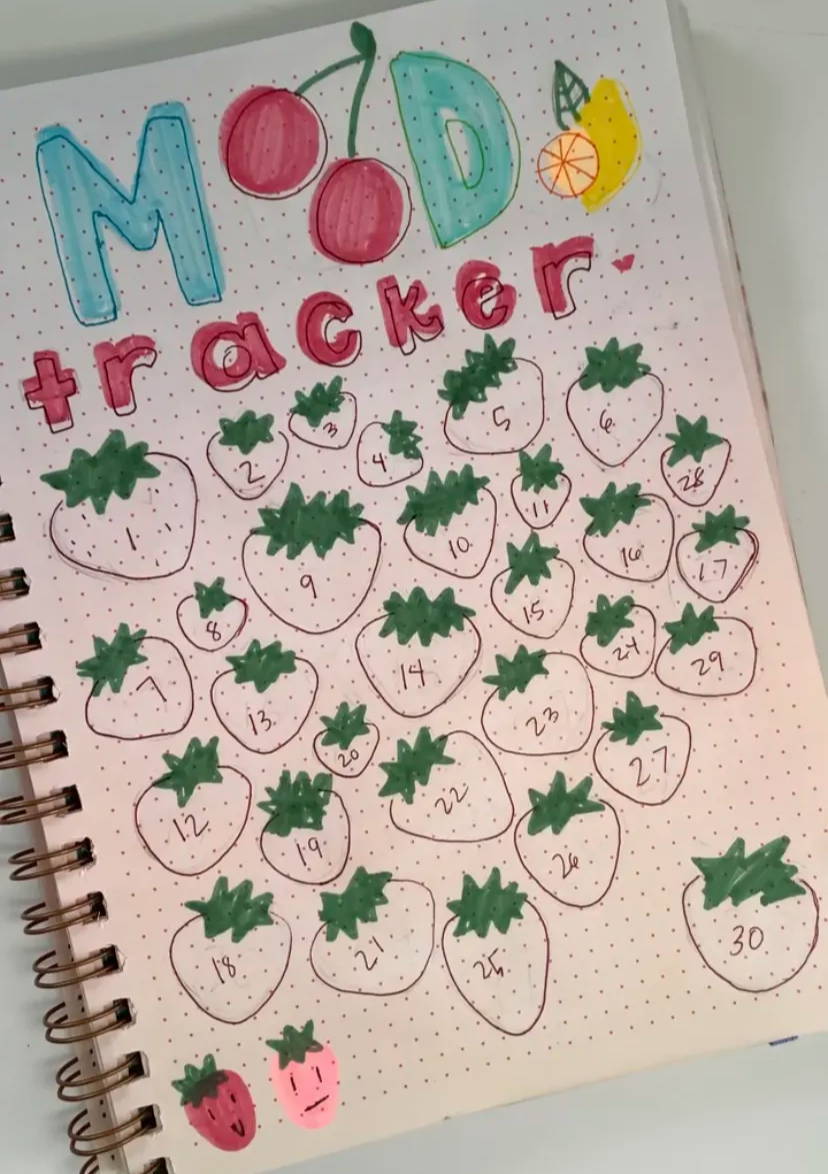 ---
                          ***
Finally, the weekly spread is a 6 box grid. Each box is 15 dots tall and 16 dots wide, with a space between each box. The boxes have rounded corners to go along with the organic shapes of the fruits. Each box is labeled at the top with its corresponding weekday initial, and a Fresh Start fruit next to it.
                          ***
---