At the end of a long day of work, school or general #adulting, you deserve to come home to a space that brings you joy and allows you to unwind. But when you're living life on a budget, finding cute home decor (that's adorable) can feel easier said (or Pinterested) than done. Yet adding even the smallest pops of color or personal touches can transform your space and your mood. Adding a few tools that are functional and uplifting can take your workspace from drab to dynamic. While a framed letter pressed art print can take your bedroom from chaotic to calm. I mean, coming home to a space that refreshes and rejuvenates you sounds pretty good, right? Then let's do it! Here are a few easy and affordable ways to decorate on a budget!
An easy way to add both color AND life to your space is by finding a few plant buddies! Succulents, air plants and cacti are easy to care for, require minimal attention and are ideal for busy schedules. Make sure they're in sufficient light, give them a little drink once a week and you have living decor that instantly refreshes any space.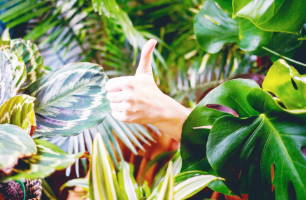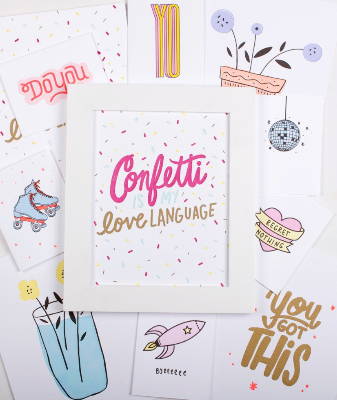 It may be a no brainer, but adding a few pieces of art to your space can have serious impact. Cards, magazine pages and DIY creations all become art once they're framed and on display. Keep your eyes out for local markets where you can often find small local artists' goods at affordable prices. We love framing our colorful, letterpressed cards as smaller deco pieces and even have some fun 8x10 letterpressed prints to boot! Check those out here!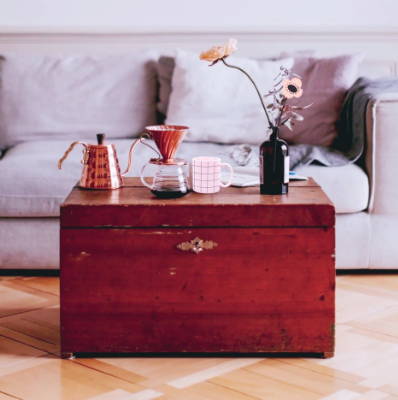 It's easy to overlook what is right in front of us. Stretch your budget by up-cycling items you already own. Swap an end table into your front room or hit your parents basement to see what treasures you may spot. Your grandma's old trunk? Add a piece of glass to the top and you have a new vintage coffee table. An old tea kettle collecting dust? Pull the top off, add fresh flowers and you have a funky vase. It's like a grown up treasure hunt, now go get that booty!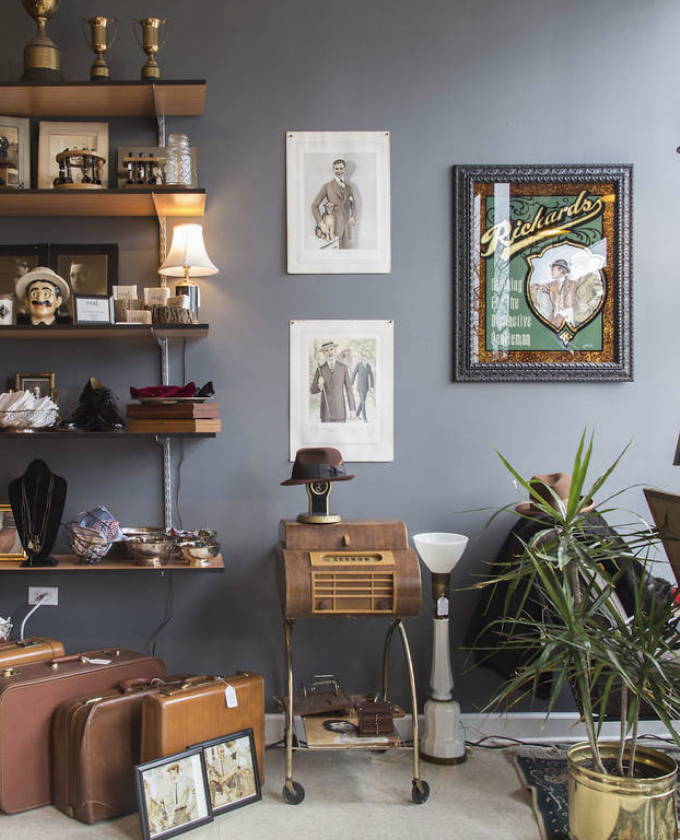 Shopping local or secondhand is becoming easier day by day! Before you make a big purchase on large furniture (or even decor items) make sure to check your local online garage sale groups and nearby thrift shops. Not only will you save money, but shopping secondhand is also great for the environement! And remember, if the furniture is sturdy but you don't like the color, a coat or two of paint can transform the piece into something you'll love.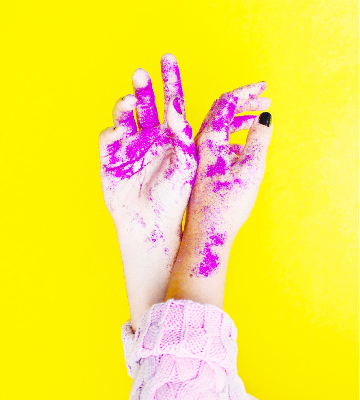 Speaking of paint, a little goes a long way. You can never underestimate the power of an accent wall or adding a pop to a furniture piece you already own. Love patterns and getting crafty? Grab some washi tape! With so many colors and patterns to choose from, the sky is the limit to what you can create. Add bright stripes to your bedroom door, or create a faux accent wall or x's or geometric shapes. And when the lease it up, just peel it off! Get creative!