As it became known that our first responders and hospital staff were DESPERATELY in need of PPE, the government put out a call to all manufacturers that had any sewing capability to get busy manufacturing any type of PPE they could. As the FDA and CDC lifted prior mask regulations for frontline workers and moved into the "if there is a shortage" protocols, this presented us with a unique opportunity to help the frontline!
Most of you probably don't know this, but we are actually makers and we manufacture our own bags and pouches in house. And because of that, we are so fortunate to be able to take all of our beloved "Twist & Shout" tote bag fabric and turn it into hospital gowns and we're using our canvas tote bag material to make masks. We had to completely retool our facilities and sewing lines to be able to do this which has been no easy task. This unique position also allows us to keep our hardworking employees paid. We haven't let a single person go as a result.
---
We have officially been sewing these items for a little over three weeks now and are finally settling in and starting to be comfortable enough to talk about it. We can produce 50,000 masks and 30,000 gowns A WEEK and our sewing lines have filled with these items. It's really something to be proud of. It's weird at first to share something you're proud of. I'm not sure that we ever had any intention of sharing our PPE pivot story. It honestly feels like boasting. But what we've learned in all of this and as watching others- if we want y'all to know who we are as a company and as a brand you love well, we have to tell you what we're doing. Our showroom reps and several of our retailers have really helped us come to terms with being better about talking about ourselves. Seeing how proud they were of what we were doing and wanting to share our story helped us to understand that those of you that love us want to hear these things. We're going to work on this.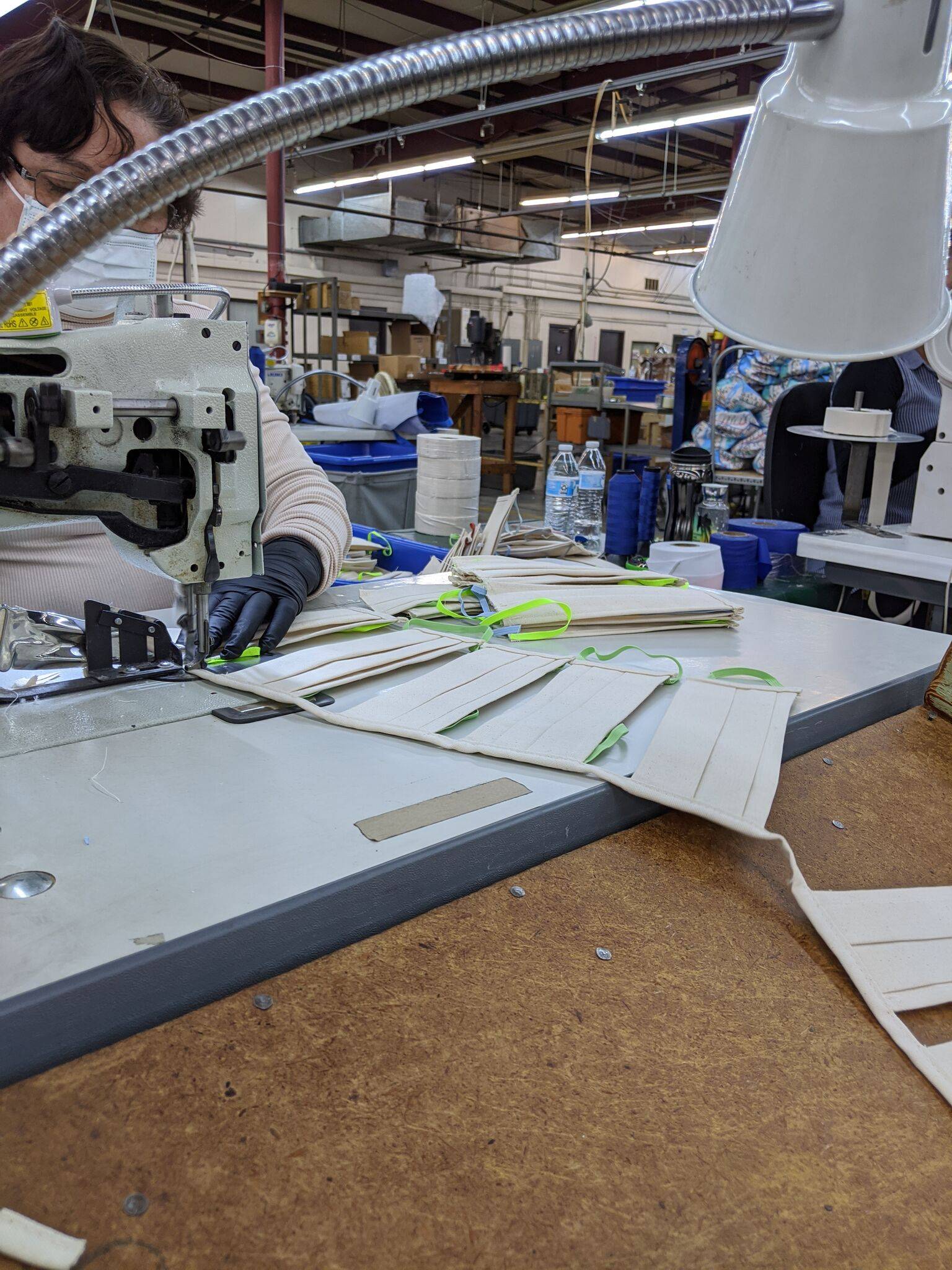 Our frontline PPE items are ALL being sold AT COST to hospitals and other first responding organizations, just enough to cover the fabric and the labor of sewing them. We are fortunate and grateful to be able to help during this terrible situation along with keep our people paid.
Now that we've been at this for our few weeks, we're getting better and faster at it and our production for the frontline PPE items is starting to level out. After many requests for cute Toot face masks for the general public, we decided to move forward making Toot masks for our customers. We made a couple hundred units and within 24 hours we had SOLD OUT! We are SO GRATEFUL and blown away by your support. And while we would love to make more for y'all, we have to make sure our main production focus is on making more PPE for those on the front line. HOWEVER, as we see breaks in capacity we will be making more Toot masks for y'all to stay cute and safe in! If you want want make sure to, join the waiting list HERE as we will make these available to the waiting list first. They're back in stock! Get yours now!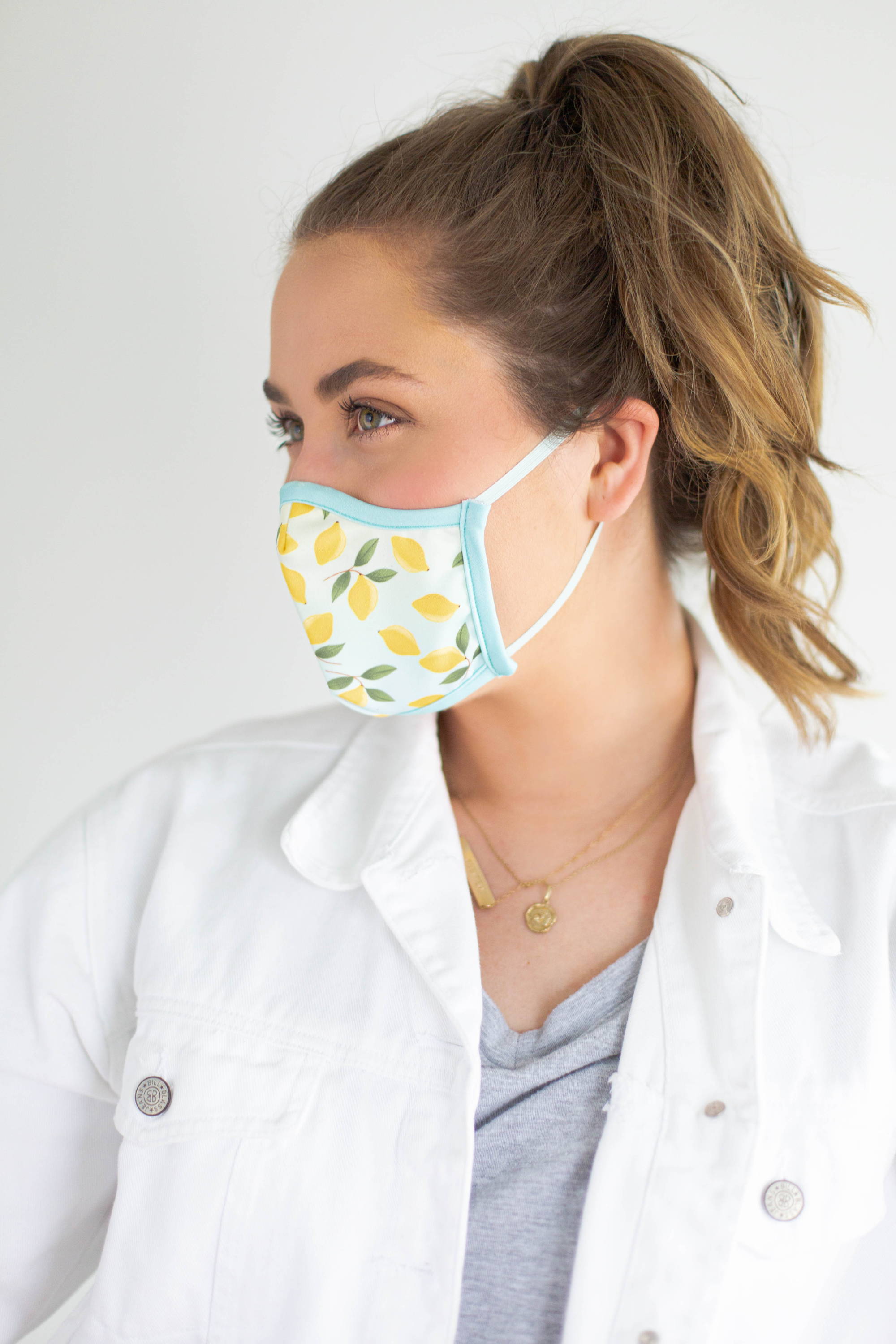 Basically, the long and short of it is that we are grateful and proud of the fact that we can help during this horrible crisis. And we are SO thankful to you guys for your support. But, also… like most other companies out there… we are still selling our regular product offering. So, if you need a pick me up, or feel like decking out that new home office of yours, or want to send someone struggling a nice gift, we've compiled a list below of our current top sellers, including our amazing new line of "Selfie Care" products that will help you CALM DOWN in this madness.

---
Not to mention, all the goodies we have to make your Work-from-home situation better! After all... no one said working from home ever had to be boring. Our cult status jotter pens in an array of colors will brighten up your to-do lists while our cute pencil pouches and desk sets will keep you organized in style!

Oh, and one more thing, expect to see us around on social media and other platforms again. Cause you know what we've also realized? It's ok to laugh a bit right now. And if we can bring a smile to your face during all of this through social media or our products themselves, then we've done something else to be proud of.
---